With Valentine's Day right around the corner, I acknowledge this is the time of year that people tend to put a little more focus on their romantic relationships.
For those of you who are single, I know that can be a bit of a struggle. I don't want to make you feel non-prioritized here. So, even though our blog today is more focused on planning while in a long-term relationship, I want to make sure I take a second to acknowledge that being single in America on Valentine's Day can be really obnoxious. Feel free to use the questions in this blog to sit down and streamline your own financial future as well!
If you're not single, consider reaching out to your single friends and reminding them they're an important part of your life on Monday too... just so they don't feel left out of society for a day.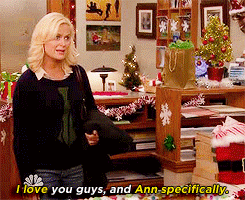 But I digress...
Valentine's Day can be a great time to get away and spend some time investing in your partner. However, it's also the perfect excuse to carve out time to get on the same page financially.
Because, life moves fast.
Often, there's so much to juggle that money is spent, bills are made, bills are paid, things break, they get fixed, a loved one needs some help… then the next wave hits. If you don't take time, at least once a year, to sit down and go over your finances with your partner, it's easy to start walking toward a conflicting vision for the future without even realizing it!
Hopefully, if you do this regularly, it will bring life and focus to your future as a couple. Expressing your own hopes and dreams and listening to your spouse's can be a good way to find out what road you're really on in this season and where you hope to go in the next.
Top 5 Questions for a Partner Financial Check-In this Valentine's Day:
1. What are our assets and liabilities?
2. What do we want these assets and liabilities to look like in 1 year, in 5, in 10 years?
3. Who are the beneficiaries on our accounts and are the still accurate?
4. What do you think the ideal retirement situation for us would look like?
5. What steps do you think we need to take to get there?
Dream together. Plan together. Get on the same page. Then, go ahead and put that aside and relax together. Enjoy your Valentine's Day everyone!